Implemented Payment Kiosks Preferred by Users
80% of a leading international cable and mobile provider's customers adopted kiosks for cash payments, resulting in fewer lines and reps with time to handle higher margin transactions.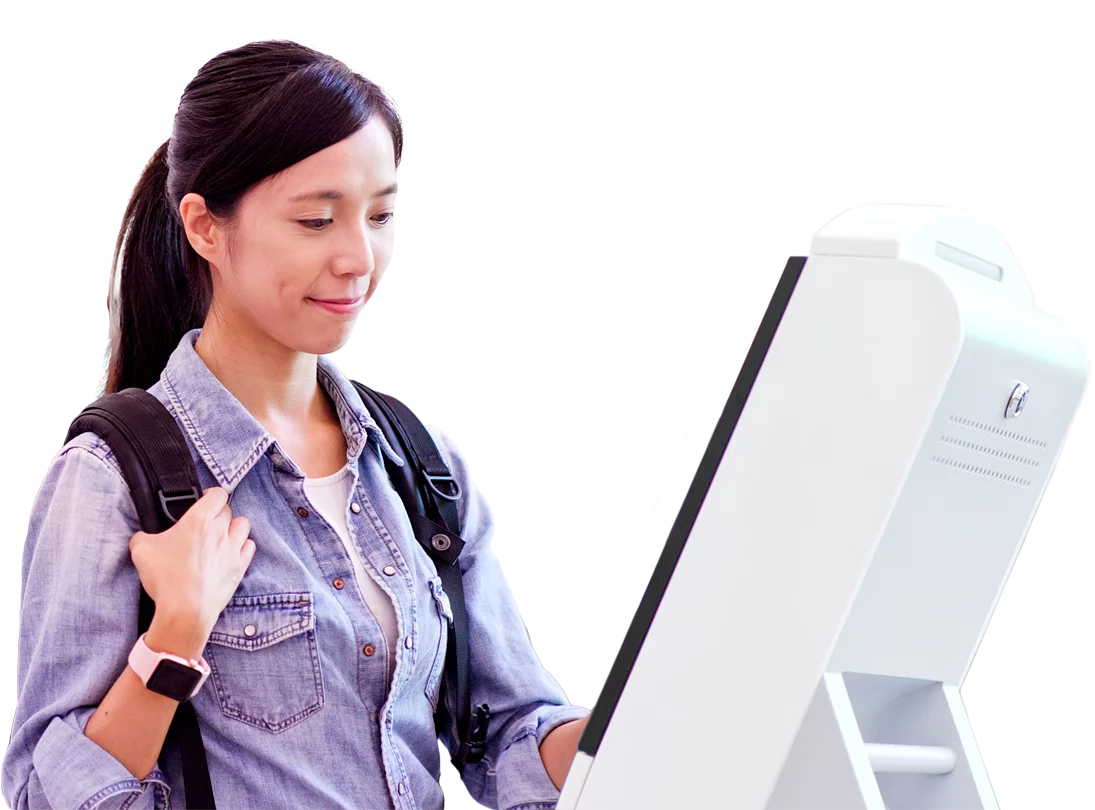 Challenge
A major telecommunications provider was in the process of converting their payment centers into retail locations. They wanted the lines to be short and customers to be serviced quickly in order to accommodate broader service offerings. They turned to B2B Soft for its kiosks.
Solution
B2B Soft worked with the provider to implement bill payment kiosks. They were an immediate hit with consumers on the go. Consumers liked having an alternative way to pay. This saved them time. For the provider, the kiosks also saved on labor costs as well as training time.
Why Kiosks?
Payment kiosks work for the customer and the store. For the customer they increase choice and save time. For the store they free staff for high margin transactions and save on labor cost, particularly by reducing training time.
80% of Customers Preferred Kiosks
B2B Soft surveyed the provider's customers on their use of the kiosks. Eighty percent of them preferred the kiosks over a sales rep. Familiar and fast like an ATM, the kiosk allowed customers to make a quick bill payment. This increased customer satisfaction.
Kiosks Delivered
Time Savings
The kiosks reduced the waiting time problem, which often leaves customers unsatisfied. The current process was having customers going into a retail store and waiting, then getting serviced, and waiting some more. The kiosks short-circuited this cycle of waiting.
Kiosks Reduced
Fraud Too
By automating payments, the provider reduced cash register variances and overall shrink. This put them in a stronger cash management position. The kiosks eliminated opportunities for fraud.
Results
Under 2-minute average processing time
80% of customers we surveyed adopted kiosks for cash payments
Focus on higher margin activities by reps
Reduced labor costs for carrier
Increased security and reduced fraud
More customers satisfied and greater choices for payment
Features
Client Specific Solution
Bill Payment Processing for Fixed Line Accounts Cash Acceptance

Integration into Carrier Cash Management Process

Kiosk Hardware Monitoring

Operational and Analytical Reporting
"B2B Soft helped us overcome the chronic 'hurry up and wait problem', frustrating consumers in telecom stores. We were looking for a solution and selected B2B Soft's payment kiosks. The customers took to them immediately, cutting their waiting time and increasing the effectiveness of our store personnel. Kiosks turned out to be the preferred method for payments."
"The kiosk results proved that this is how most people want to pay a bill. When they have a simple task, they want to be done with it and move onto the next. The provider was attuned to their customers and with B2B Soft, gave a direct store level solution."
Igor Senchenko
CIO, B2B Soft
Let's
Connect
We're here to help
you with your
business challenges.