A record of innovation and success
Building the future of telecom retail is our passion. Our organization is designed to match the dynamic growth and insights of the industry. We are innovating for your business continuity and customer growth.
Our Mission
To help telecom operators manage
their wireless retail businesses with ease.
Our History
Gary and Dimitri Khabinski opened their first cell phone store in Brooklyn in 1999. Seeing the lack of retail management tools that they needed to manage their business, they founded B2B Soft with Igor Senchenko in 2003. Today, the company has 150+ professionals dedicated to streamlining telecom retail operations, increasing profitability for customers.
Our Milestones
From onboarding our very first dealer to achieving 10,000 doors under management, our business has grown to deliver wireless retail solutions directly to major carriers worldwide.
Agility
Innovation
Honesty
Your success is our priority. Innovation is our tool. We care about customers by going above and beyond in intellect and effort.
We are honest and curious. And we are agile, applying our knowledge and skills to best serve our clients and partners.
B2B Soft Leadership
Retail Telecom Depth of Experience
Gary Khabinski
CEO
Gary leads our strategy and long-term vision with a focus on products, partnerships, and business development. He helped found B2B Soft and has 25+ years' wireless experience.
Gary Khabinski
CEO
Favorite sport: Cycling at charity fundraisers and across the Globe
Igor Senchenko
CIO
Igor co-founded B2B Soft. He oversees product development, client delivery and IT operations. He has more than 20 years of experience delivering solutions.
Igor Senchenko
CIO
Favorite Travel Spot: Mont Tremblant, Québec, Canada
Oleg Kleyman
COO
Oleg oversees the commercial direction of the company. His background includes international retail operations, marketing, and business development in over 54 countries.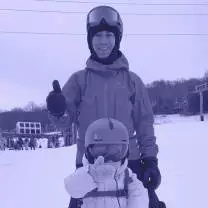 Oleg Kleyman
COO
Favorite Activities: Skiing with family
Daniel Barsoum
VP Global Sales & Strategic Partners
Daniel leads global sales and business development for our Carrier Solutions organization. He brings over 20 years' experience in the Telecommunications sector.
Daniel Barsoum
VP Global Sales & Strategic Partners
Favorite Activities: Seeing the world's cultures and enjoying their cuisines
Marc Kalman
VP, Product Development
Marc manages product strategy, prioritization, and overall customer experience. He has 25 years of software expertise and has built award-winning SaaS applications.
Marc Kalman
VP, Product Development
Favorite Activity: Traveling to Martha's Vineyard and Fire Island with family
Michael Wood
VP, Retail Experience
Michael oversees our indirect retail channel deployment, supporting 10,000+ doors. He draws on 15 years in the wireless and telecommunications industry.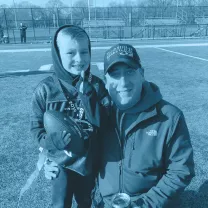 Michael Wood
VP, Retail Experience
Favorite Activity:
Coaching youth sports
Andy Nowicki
Global HR Director
Andy manages our Global HR Team. He is instrumental in enhancing B2B Soft's HR, Talent Acquisition, and Retention functions worldwide. Furthermore, Andy is growing the company's brand internationally.
Andy Nowicki
Global HR Director
Favorite Activity: Spending time with Family and Friends.
Greg Mazzanobile
VP of Finance & Operations
Greg oversees Finance and Operations at the Company. Greg has over 20 years of experience leading the finance and operations of technology and payment organizations.
Greg Mazzanobile
VP of Finance & Operations
Favorite Activity: Enjoying family time at the beach and outdoors.
Trusted by Leading Telecom Providers



"Each evolution in wireless retail gives us a chance to help our telecom customers excel. We are committed to helping them thrive in this COVID-19 period of change."
Gary Khabinski
CEO B2B Soft
Let's
Connect
We're here to help
you with your
business challenges.